Brice Cherry: Parkview family loses their toughest warrior, but his legacy endures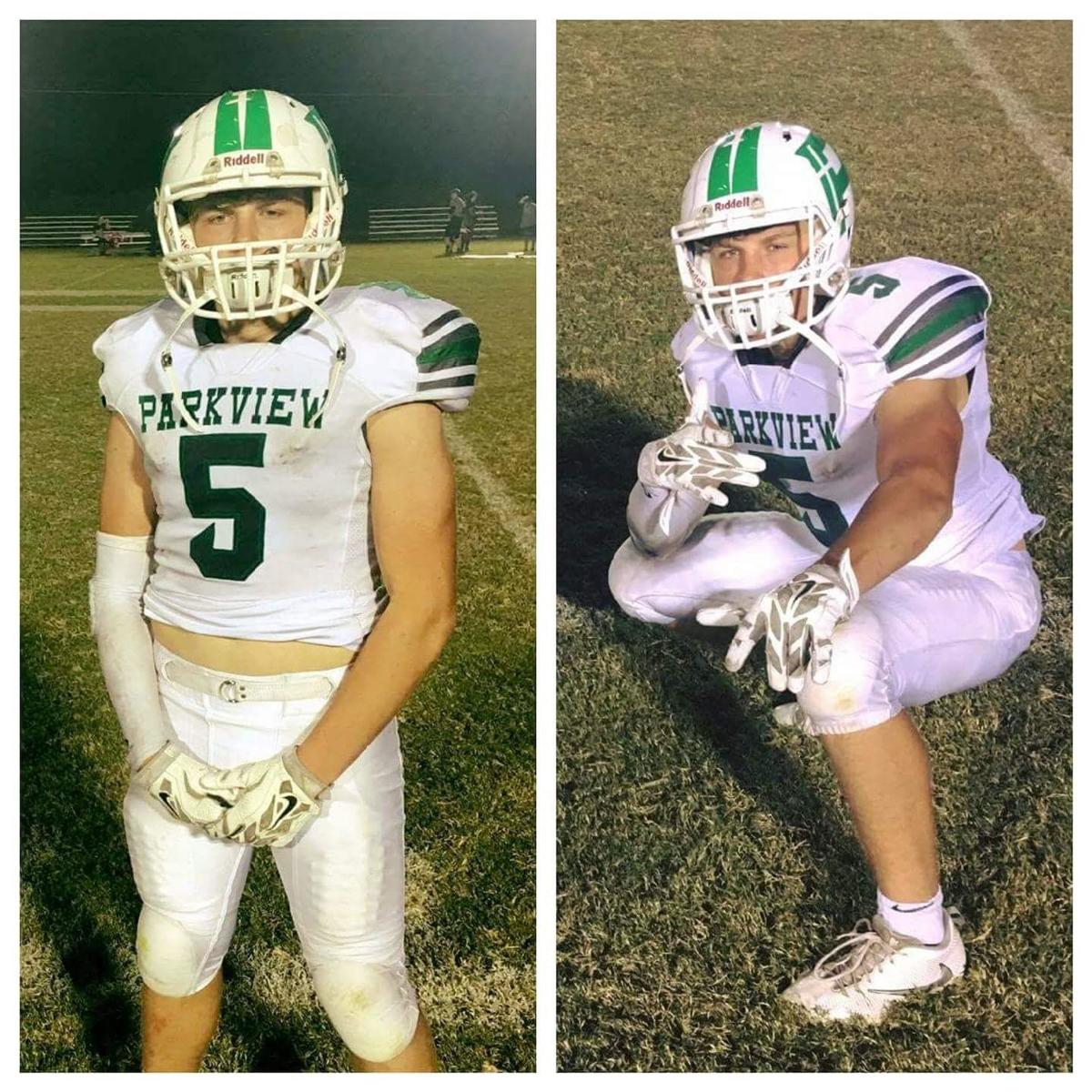 Number 5 won't be on the field for Parkview Christian Academy when the Pacers kick off their season on Friday night against Fort Worth THESA.
That jersey number will be affixed to the Pacers' helmets and game balls, and will be featured on T-shirts worn by many of the fans. And you'd better believe that Number 5 will be in the hearts and minds of the Pacers.
Number 5 belonged to Jeremiah Thomas, one of the standouts of last year's Pacer team that claimed the TCAL Division II six-man football state championship. On Sunday, Thomas died at the far-too-soon age of 16 after a long battle with bone cancer.
"Everybody's hurting, they're all grieving in their own way," Parkview Christian coach Bryce Frazier said. "He's been sick for a while, so when it finally happened, it was kind of surreal. We didn't want to believe that it had happened."
As a football player, Thomas had been described as tough, gritty, the ultimate team guy. Last year he rushed for 852 yards, amassed 1,022 receiving yards, made 115 tackles, picked off three passes and scored 41 touchdowns as a do-it-all dynamo.
But Jeremiah's impact on his community stretched far beyond what he could do with a football in his hands. Take, for instance, his greatest wish.
You're probably familiar with the Make-A-Wish Foundation. That non-profit organization works with the families of children and teenagers who have terminal illnesses to grant "wishes." Typically, the experiences fall in the range of meeting a celebrity of some kind, maybe taking batting practice with Aaron Judge or volleying tennis balls with Serena Williams.
And why not? Those kids deserve a moment of joy.
Jeremiah Thomas used his wish differently. In a unique and amazingly sacrificial decision, he wanted to talk with Texas Governor Greg Abbott about his hope that the state might outlaw abortion. He ultimately got that opportunity.
Now, wherever you come down on the hot-button issue of abortion, you ought to admire a teenager who has such courage in his convictions that he wants to spend the last days of his life trying to affect change. Unfortunately, not everyone felt that way – as Jeremiah experienced a backlash of hateful comments on social media, including people who said that they wished he were dead.
Again, displaying a wisdom and a maturity far beyond his years, Jeremiah didn't condemn his attackers.
"I pity them," Jeremiah said in an interview with the website Operation Save America. "To have that much darkness in your heart that you'd want a kid with cancer to die. Makes me wonder what happened to them in their life. It's a scary place to be — mentally and spiritually. I pray God would have mercy on them."
Personally, I'm pro-life and consider a political candidate's position on the abortion issue as the most important litmus test for my vote. So I'm grateful for young people like Jeremiah, who devote their lives to meaningful causes.
As his cancer worsened in recent weeks, Jeremiah still maintained his joyful spirit to the end. Frazier said that he visited his star player last Wednesday, and though it was gut-wrenching to see Jeremiah suffering, the coach also came away uplifted.
"I told my wife, it was probably the hardest thing I've had to do in my life," Frazier said. "I went over there, and he was obviously sick, but as soon I got there he grabbed my hand and went to shake my hand. I reached down and gave him a hug and told him I loved him, and he started telling me how much he was going to miss me. That broke me, man. … But I got some closure, and to see the peace that his family felt, given everything they've had to deal with, it was truly amazing."
Services honoring the life of Jeremiah are scheduled for 6-8 p.m. Thursday at Lakeshore Funeral Home, and on Friday at both the Church of the Open Door and at Oakwood Cemetery. Then, on Friday night, his parents will join the Parkview team and carry his jersey out onto the field prior to the Pacers' season opener. It's sure to be an emotional moment for all involved.
Even before Jeremiah lost his battle with cancer, Parkview had made the decision to dedicate this season to him, adopting the motto "Fight."
The word's meaning resonates now more than ever, Frazier said.
"In the past six months as he's been sick, Jeremiah touched more people than most do in a hundred years," Frazier said. "He had a huge impact. I told the team, 'Don't put that helmet on unless you're ready to uphold his legacy.' We're going to try to live what's on that shirt. That's our motto, and it means even more now than it did a month ago."
https://www.operationsaveamerica.org/wp-content/uploads/2018/06/osa_sqlogo_black_red_trans.png
112
112
Rusty Thomas
https://www.operationsaveamerica.org/wp-content/uploads/2018/06/New_OSA_logo_black_red_WEB-300x68.png
Rusty Thomas
2018-08-29 14:45:01
2018-08-29 14:45:28
Waco Tribune Honors Jeremiah's Passing