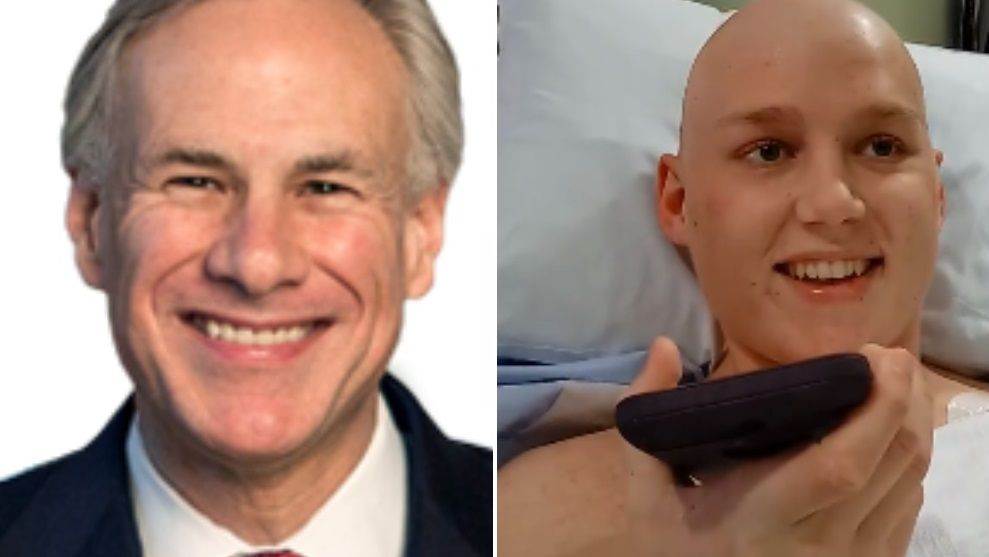 Americans nationwide are calling upon Texas governor Greg Abbott to keep his promise to a teenager who died of cancer in August, who asked Abbott as his dying wish to work to outlaw abortion in the Lone Star State.
"For my wish, I wanted to talk to you and discuss a bill of abolition," 16-year-old Jeremiah Thomas, who was diagnosed with osteoblastic osteosarcoma, told Abbott on the phone last June from his hospital room at McLane Children's Hospital. "[W]e want you to treat abortion like an act of murder that should be punished by law."
"I know that it must be difficult standing against a whole federal beast that forces abortion on us, but I think that we … could end abortion here and now," he said.
Abbott's response made Thomas smile. He noted that the Texas Republican party platform expresses a desire to abolish abortion, and that lawmakers planned on putting forward a bill that would make abortion illegal in the state.
"Your wish is on the Republican party platform and it's what we're going to be pursuing this next legislative session—that's to outlaw abortion altogether in the state of Texas," he told Thomas, the recording of which was posted to social media. "And so, your wish has been granted."
The legislation referenced by Abbott is that of Rep. Tony Tinderholt, R-Arlington, who similarly presented a bill in 2017 to abolish abortion, but it was stalled by the speaker of the House. Tinderholt has re-filed his bill for the 2019 legislative season.
Tinderholt told reporters upon first filing the measure that the bill is in response to language in the Texas Republican Party platform, which was passed in May 2016, calling for the complete abolition of abortion in the state.
"We call upon the Texas legislature to enact legislation stopping the murder of unborn children; and to ignore and refuse to enforce any and all federal statutes, regulations, executive orders, and court rulings, which would deprive an unborn child of the right to life," the platform text reads.
Now that the Abolition of Abortion in Texas Act, House Bill 948, has again been put forward and the legislature is back in session, a campaign has been launched to hold Abbott to his promise.
Matt Trewhella of Missionaries to the Preborn and pastor of Mercy Seat Christian Church in Milwaukee, Wisconsin told Christian News Network that the time is right to press Abbott to take a stand for the preborn.
"This whole thing that the GOP politicians and pro-life, pro-family groups have been doing for years of trying to regulate the murder of the preborn needs to stop," he stated. "Rather they need to say, 'State magistrates, do your duty and stop this murder in our state.'"
"Gov. Abbott can use his influence behind the scenes regarding this bill of interposition and abolition of the murder of the preborn," Trewhella explained. "We're hoping that he will use his influence behind the scenes so that the bill does get a full hearing before the legislature, and we're hopeful that it will pass and that he will sign it."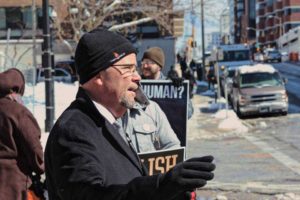 Trewhella, the author of "The Doctrine of the Lesser Magistrates," outlined that today's civil leaders must return to the concept of interposition—that is, to stand in the gap whenever those of greater power issue decrees that are evil and conflict with the law of God.
"Western civilization has always stood upon the needed premise that divine law trumps human law [and] that unjust laws are no laws at all," he stated, adding that the Supreme Court ruling of Roe v. Wade is "not even a law," but an opinion.
Trewhella further pointed to the words of the words of Thomas Jefferson, who wrote a letter to William Jarvis in 1820 to express concern about the inordinate weight of authority and infallibility presumed to belong to the nation's judges.
"You seem … to consider the judges as the ultimate arbiters of all constitutional questions; a very dangerous doctrine indeed and one which would place us under the despotism of an Oligarchy," Jefferson wrote. "… The Constitution has erected no such single tribunal knowing that, to whatever hands confided, with the corruptions of time and party it's members would become despots. It has more wisely made all the departments co-equal and co-sovereign within themselves."
Trewhella explained that such is why the founders created multiple levels and branches of government, so that "if any one branch began to play the tyrant, even if it was the Supreme Court itself, all of the branches would interpose against the tyrant in order to reign in their tyranny."
He lamented that no civil magistrates seem to be taking a stand in modern times.
"Do we think we can fill the nation with innocent blood and escape the righteous judgment of God?" Trewhella asked. "The interposition of the just magistrate or magistrates may possibly abate the just judgment of God, but none has come forth—not one governor, not one attorney general, not one legislature, not one mayor, not one city council."
"46 years now of brutal bloodshed of the most helpless, and all these lesser magistrates have done is quibble and falsely lament how they must obey the Supreme Court. And such thinking as that stands in utter contradiction to Scripture and utter contradiction to the whole history of western civilization," he added.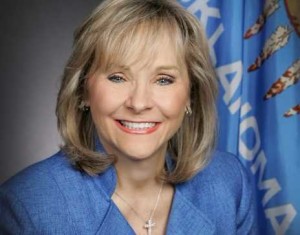 While it is not known where Gov. Abbott stands in regard to interposition and his view of the Supreme Court, other Republican governors who identify as pro-life have rejected challenges to Roe because they feel that the effort is futile.
As previously reported, in 2016, then-Oklahoma Gov. Mary Fallin, a Republican who identified herself as "the most pro-life governor in the nation," vetoed a bill that would have outlawed abortion in the state, opining that the issue of abortion has to be dealt with in the nation's highest court, and that the legislation would not "accomplish that re-examination."
"In fact, the most direct path to a re-examination of the United States Supreme Court's ruling in Roe v. Wade is the appointment of a conservative, pro-life justice to the United States Supreme Court," she remarked in her veto message.
And while it would not have outlawed abortion altogether, Republican Ohio Gov. John Kasich has now twice vetoed a bill that would ban abortion whenever a heartbeat is detected, stating that such a law would not hold up in court and the state would end up paying thousands in legal fees to Planned Parenthood. He similarly expressed the mindset that he felt bound to the Supreme Court.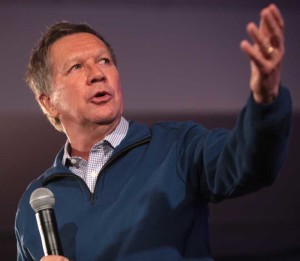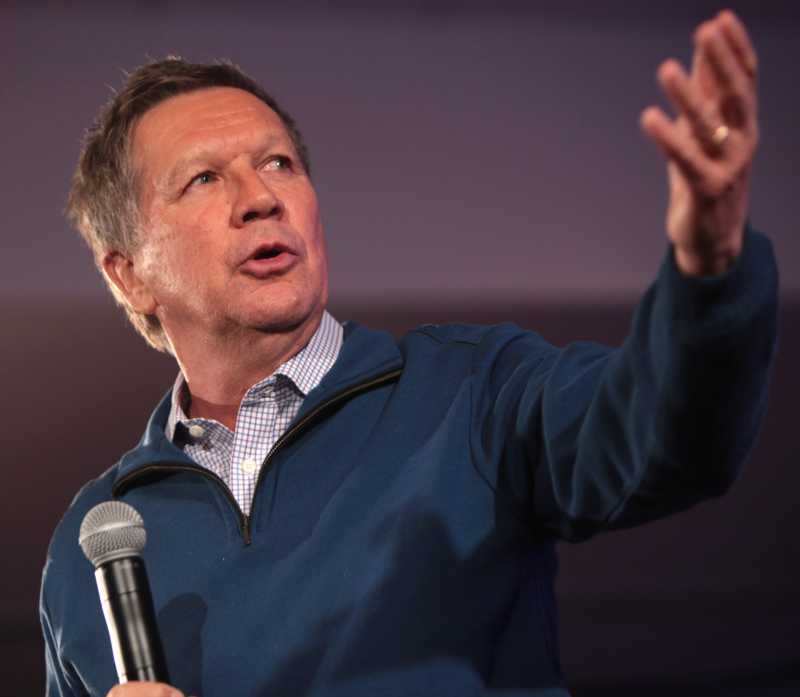 "As governor, I have worked hard to strengthen Ohio's protections for the sanctity of human life, and I have a deep respect for my fellow members of the pro-life community and their ongoing efforts in defense of unborn life," Kasich wrote in his veto explanation. "However, the central provision of H.B. 258, that an abortion cannot be performed if a heartbeat has been detected in the unborn child, is contrary to the Supreme Court rulings on abortion."
"This is why we need to call upon [Gov. Abbott] to be different," Trewhella said. "The GOP politicians and the pro-life, pro-family groups have been following the Roe paradigm for 46 years now. In other words, [they are] acting like they have to obey the Roe v. Wade issued by the court in 1973. And so everything they do goes back to the court, and the court is the tyrant that started this bloodshed."
"What we're saying here is, and what Rep. Tinderholt's bill does—it says, we're going to ignore the Roe v. Wade opinion, we are going to ignore the Supreme Court, we are not going to obey this evil that they have foisted upon the land," he outlined. "And this is what our founders expected to happen, because our founders established a true federalism."
As previously reported, in 2017, as the State of Texas had been sued surrounding a law that required aborted babies to either be buried or cremated—which could have shut down a number of abortion facilities that were not able to comply, whether financially or due to a lack of business cooperation—Assistant Attorney General John Langley surprisingly told U.S. District Judge Sam Sparks in court that "fetal tissue is not human remains" under Texas law.
"So it's the official doctrine of the state that fetal tissue is not human remains?" Sparks inquired. "So you're bringing dignity to non-human remains?"
"[Texas cremation law] deals with human bodies—bodies that have been born, lived and died. Fetal remains are categorized as pathological waste. It's not a human body. It hasn't been born," Langley later stated. "It's the state's best effort to try to make the best of this situation."
It is concerning remarks like these, Trewhella said, that heighten the need to call upon Abbott and his administration to stand unwaveringly this time around. He noted that it is the duty of the people to encourage Abbott to do what is right, and then to support him when he does so.
"The role of the people regarding the Doctrine of the Lesser Magistrate is to prod their magistrates to do right when evil is trying to be done by the superior civil authority, and then to rally around their magistrate—to give them everything personally, publicly, of their prayers—to stand with them in their interposition," Trewhella stated.
When asked how he could provide insight into why Christians need to get involved in issues such as these, he explained that the Body of Christ must live in sync with the heart of God, and must be motivated to act out of a burden for those things that hurt and offend a holy God, rather than coasting along with the rest of cultural Christianity.
"When you read history and you read the prophets of the Holy Scripture, you see that luxury is often an enemy of the souls of men. Luxury and ease tends of un-man them and destroy nations. And we, as Christian people, are not immune to the luxury and ease of this nation," Trewhella said. "And so, we have to spend time in God's Word and with each other talking about the things of Him in order to be built up in the faith, in order to stay on the straight and narrow path, and to do those things that are dear to His heart."
"When it comes to the helpless and the shedding of innocent blood, we need to speak out so that bloodshed is brought to an end in our nation," he exhorted.
A website has been launched surrounding the effort, called JeremiahsWish.org, where visitors may also sign a petition to Gov. Abbott. Supporters nationwide are additionally uploading videos to social media that kindly call for Abbott to keep his promise to Thomas.
"I join Jeremiah's wish to see abortion ended in Texas," the petition reads. "Please keep your promise to pursue the complete outlaw of abortion this legislative session by making it an emergency item. I promise to stand with you to protect the preborn children of Texas."
https://www.operationsaveamerica.org/wp-content/uploads/2018/06/osa_sqlogo_black_red_trans.png
112
112
Rusty Thomas
https://www.operationsaveamerica.org/wp-content/uploads/2018/06/New_OSA_logo_black_red_WEB-300x68.png
Rusty Thomas
2019-01-20 01:05:32
2022-01-28 16:04:07
Christiannews.net Article on Jeremiah's Wish Campaign